I can provide different types of music for different parts of your wedding day. You can have classical music for the ceremony followed by solo jazz piano for the drinks reception. You can then have mellow dinner music during the wedding breakfast followed by a jazz trio for the evening. You can even have a Cockney sing-a-long as part of your day. Just let me know your preferences and I'll try and accomodate.
Whatever your requirements are - I'm sure that I can help you out. I always provide recorded music while I take my breaks and I can also supply a radio microphone for the speeches.

If you would like help with ceremony music then please visit this page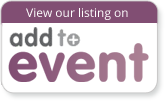 MOD_MH_FADECFC_READON
Christmas is upon us again and lots of parties and other festivities have to be planned. I am often hiredas a pianist for Christmas parties - especially in London. Pianists are plentiful in South East England but there are so many parties happening that there is more than enough work for most of them. I am often asked to provide background dinner music, but Christmas often demands music of a more lively nature, and people often like to have a sing song. I play lots of Christmas songs, but here are just two Christmas song medleys that I can provide song sheets for:
Christmas Sing-along Sheet 1
Away in a Manger
Good Christian Men Rejoice
God Rest Ye Merry, Gentlemen
Silent Night
I Saw Three Ships
Hark the Herald Angels
O Come All Ye Faithful
Christmas Sing-along Sheet 2
The First Noel
While Shepherds Watched
O Little Town of Bethlehem
Once in Royal David's City
Good King Wenceslas
Ding Dong Merrily on High
We Three Kings of Orient Are
Christmas Sing-along Sheet 3
Deck the Halls
Jingle Bells
The Holly and the Ivy
Rudolph the Red-Nosed Reindeer
We Wish You a Merry Christmas
The Twelve Days of Christmas
Christmas Sing-along Sheet 4
Winter Wonderland
Let It Snow! Let It Snow! Let It Snow!
The Christmas Song
Have Yourself a Merry Little Christmas
Frosty the Snowman
Santa Claus is Coming to Town
White Christmas
Please note that I am always willing to learn any requests that you may have.
MOD_MH_FADECFC_READON
A baby grand piano shell is available for those occasions where a normal digital piano just wouldn't look quite right. This can be set up in about 45 minutes and it holds a conventional digital piano. A lot of people think that it is a real grand piano when they see it and are surprised when they find out that it is just a shell with a keyboard inside.It only costs an additional £80 for Eugene to bring this piece of equipment with him to an event. That is a small fraction of what it would be to hire a grand piano from a supplier.
There are a few limitations on where Eugene can offer this service, but it is fine for most situations. There are restrictions in Central Hertfordshire and other major cities due to parking problems. Please contact Eugene and he will try and get around any obstacles.
There are limitations on where I'm able to offer the use of this digital baby grand piano. There are definitely restrictions in Central London and other major cities due to parking problems, but please contact me and I will try and get around any obstacles.
I will carry on offering the Yamaha P155 digital piano at no additional extra cost. This instrument is very smart looking and is perfect for most events. See image below.
MOD_MH_FADECFC_READON
You can get an online quote by just filling in the form below. You may not have all the information to fill in the complete form, but please make sure that you give me the following items of information:
a) The line-up you require i.e solo piano, duo with piano and vocals or trio etc.
b) An approximate start and finish time or how long you will need me for
c) The location of the venue - if you don't have a venue booked then a area or county will do.
If for any reason you believe that the above form hasn't submitted properly, please use the following contact details.
Email: This email address is being protected from spambots. You need JavaScript enabled to view it.
Phone: 01342 835394
MOD_MH_FADECFC_READON